Frank Ocean has called the Grammys "faulty" and suggested they suffer from "cultural bias".
In a post on Tumblr, the singer said: "Winning a TV award doesn't christen me successful. It took me some time to learn that."
His comments came after Grammys producer Ken Ehrlich and writer David Wild criticised his performance at the awards in 2013.
They told Rolling Stone it "wasn't great TV" and described it as "faulty".
Image caption Ken Ehrlich and David Wild discussed Frank Ocean's performance in 2013
Speaking about the lead-up to Frank Ocean playing Forrest Gump at the ceremony David Wild said: "Frank had a very definite idea of exactly what he wanted to do and how he wanted to do it.
"Ken said 'that's not great TV'.
"What he says is 'We're not putting on a radio show … you have to make it a TV moment.'
"He knew from the start that that was not one of those moments."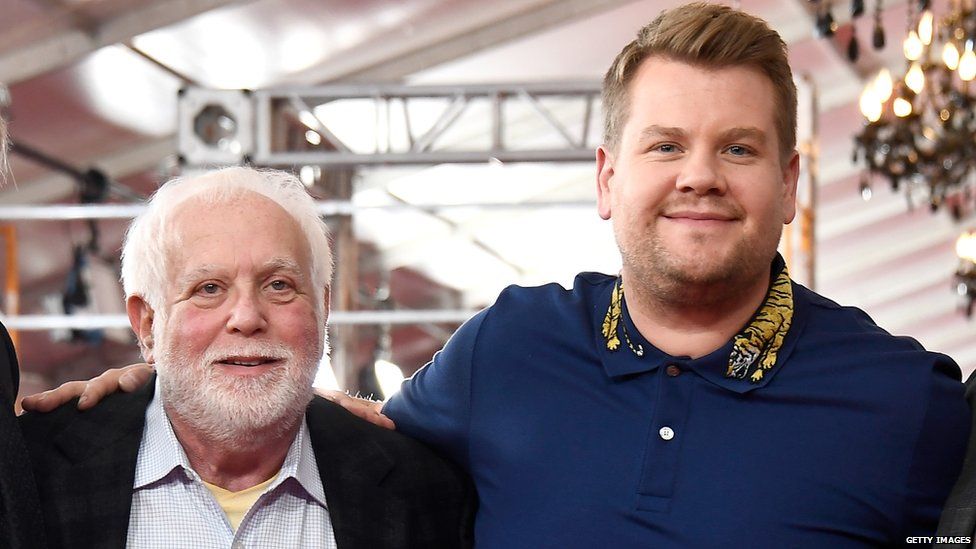 Image caption Ken Ehrlich posed with 2017 Grammys host James Corden at a launch event ahead of this year's ceremony
Ken added: "He [Frank Ocean] was rigid… we executed his vision knowing that it was faulty"
"His feelings about the Grammys now would probably go back to that."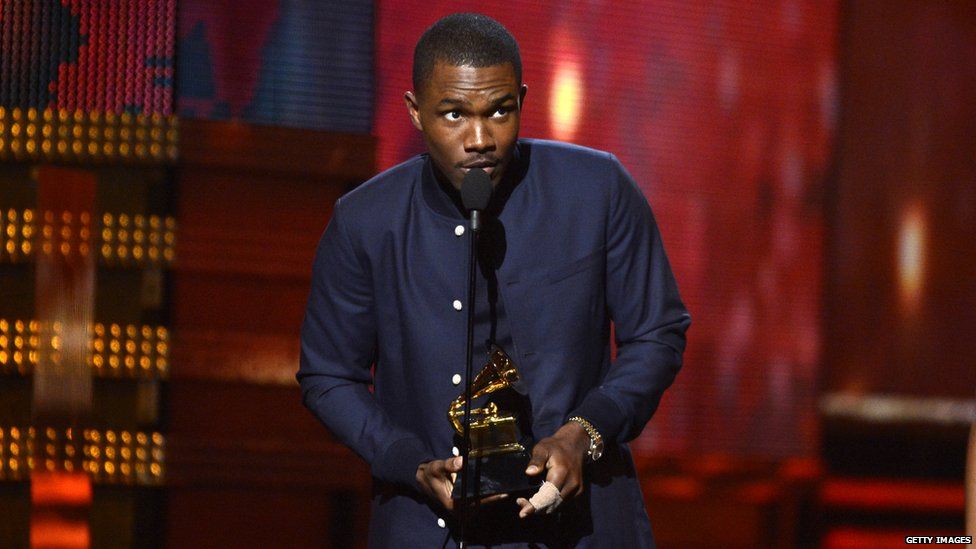 Image caption Frank Ocean won the Grammy for best urban contemporary album for Channel Orange in 2013
Frank Ocean didn't put his latest album, Blonde, forward to be considered for this year's Grammys – calling the awards "dated" and out of touch with music by young black artists.
Responding to the duo's comments, Frank Ocean acknowledged his 2013 performance had "technical difficulties" and wrote: "Ok Ken (and David). As much as I hate to make you guys famous or even respond to you directly.
"You think that's why I kept my work out of the Grammy process this year?
"Don't you think I would've wanted to play the show to 'redeem' myself if I felt that way?
"I actually wanted to participate in honouring Prince on the show but then I figured my best tribute to that man's legacy would be to continue to be myself out here and to be successful.
"I am young, black, gifted and independent.. that's my tribute."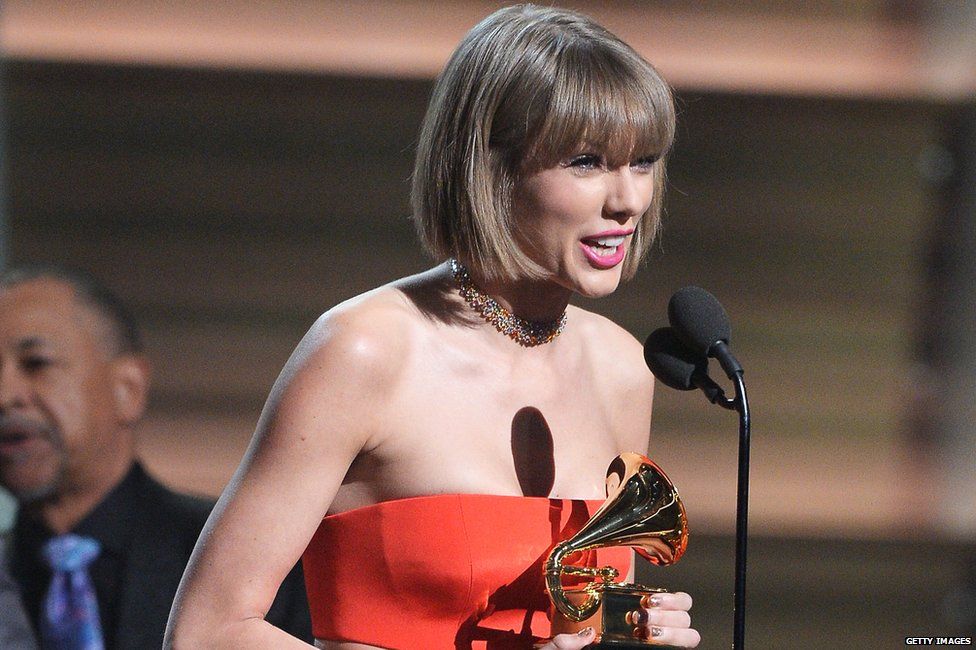 Image caption Frank Ocean said he didn't approve of Taylor Swift being given album of the year in 2016
The singer went on to say he watched last year's ceremony and added: "You know what's really not 'great TV' guys? 1989 [by Taylor Swift] getting album of the year over To Pimp A Butterfly [by Kendrick Lamar].
"Hands down one of the most 'faulty' TV moments I've seen.
"Believe the people. Believe the ones who'd rather watch select performances from your program on YouTube the day after because your show puts them to sleep."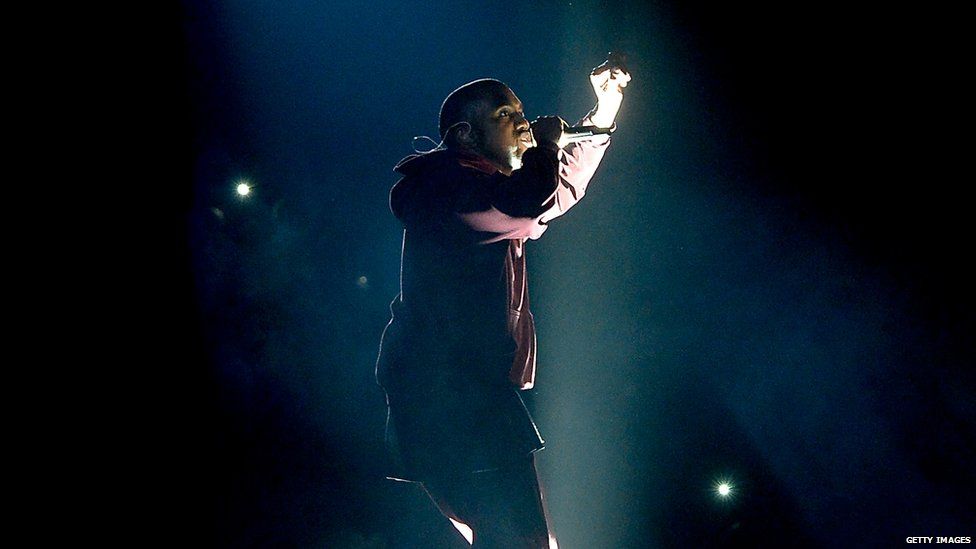 Image caption Some of this year's Grammy nominees including Kanye West and Justin Bieber have also suggested the show is dated
He closed his post by suggesting he's willing to talk about the future of the ceremony with a nod to the Grammys gramophone logo.
"Use the old gramophone to actually listen bro, I'm one of the best alive.
"And if you're up for a discussion about the cultural bias and general nerve damage the show you produce suffers from then I'm all for it.
"Have a good night."
Find us on Instagram at BBCNewsbeat and follow us on Snapchat, search for bbc_newsbeat